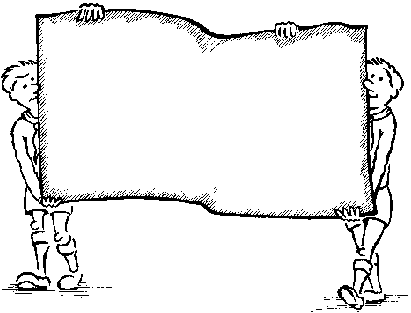 Notice Board
Check out the Tartan Times group newsletter for the regular news roundup (using the link on left)
New minibus news!
We are pleased to announce that we have been successful in getting full funding for a second minibus to work alongside Chief, Polly & Rosie. A Fiat Ducato 17 seater minibus, with accessible tail lift. This new vehicle is brand new and currently being built, with a delivery date estimated for the end of 2017. Bookings can be made, however we can't confirm any enquiries until the vehicle is delivered. The naming of the vehicle and sponsorship of the graphics (similar to Chief), will follow in due course.
2017 AGM
Thank you to everyone who came along and supported our family BBQ and AGM 2017. It was a lovely evening and it was great to awards being made to all the young people and some of the not so young! Congratulations to them all.
Check our diary before booking your 2017 holiday
With Christmas over, many look ahead to the warmer months and summer holidays! Before you book, be sure to check out our group diary, many of the camps we have planned are already set and on the diary page now. Details of many of these will be circulated to members during the early part of 2017; keep an eye out for more details as they become available.
New Year = New Adventures
As we start a new year in 2017, we look back at the many things we did in 2016 and wonder how we can improve on it, but that is exactly what we aim to do. All our volunteer adults work hard to provide the best experience for our youth members and are continually looking to try new things, improve existing things and for more adult to join our successful team; why not get involved?
Bag packing result
A big thank you to all the beavers, cubs, scouts, explorers, leaders and parents who turned out for our annual bag packing fundraiser in December at Morrisons. We are pleased to announce that we raised £342!
Beaver's are looking for new leaders/helpers
We want to say thank you to Kaz for all her work with Beaver's South. Unfortunately due to work times, Kaz is no longer able to help at beavers. Are you able to help in any way, either occasionally or regularly? Speak to Sarah, Kate or Lee for more details.
Help to raise funds for the group without any extra cost or effort to you. Register with www.easyfundraising.org.uk and every time you shop online with their many retail partners the group gets a donation.
Retailers include: Argos, EBay, Amazon, Sainsbury's, Waitrose, Tesco, Apple Store, Next, Toys R Us and many many more.
Second hand uniforms and group polo shirts
We often have second hand uniforms returned as the young people grow out of them. We'd be pleased to see them passed and used by future members. They are therefore available free of charge to anyone who can use them. For details of what we currently have available, download the list available from this link: Uniform/polo shirt stocks
Please fill out our community survey available from the community centre link on the left
In order to better understand our community needs and the demand for a community centre, please complete the community survey on the Community centre page (link left). Thank you for your assistance.