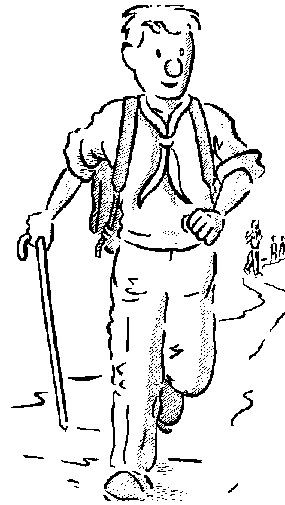 Welcome to the explorer scout pages of our group website.
Explorers are the fourth section in the Scouting family and are male and female young adults aged 14 to 18.
Being young adults, the explorer programme is chosen and tailored to suit the current members. This often consists of the fun things they have experienced during beavers, cubs and scouts. However instead of a weekend or week camp, they may decide to hike to their destination with all their kit on their back or maybe just taking basic supplies and building a shelter on arrival?! Our activities also include the Duke of Edinburgh scheme. If you want to get involved then get in touch on the e-mail below.
Come and take the challenge with us,
The explorer leadership team
For more information about explorer Scouting visit the Scout Association website for explorers.
To join explorers in Walsall Wood contact the team by E-mail.

Or call 0844 414 2438
Our leadership team currently consists of the following, more adults are always welcome:
Rob Cresswell-Green (Explorer scout leader)
Andy Southall (Assistant explorer scout leader)
Karen Southall (Assistant explorer scout leader)